Hydrology & Hydraulics
As one of the most experienced Hydrology and Hydraulics firms in Texas, we know that managing flood plains is more critical than ever. We've served as the primary consultant for numerous Hydrology and Hydraulics projects to protect communities and improve the quality of life for Texans.
Harris County Flood Control District (HCFCD) since 1980

$20 million flood diversion channel at Clear Lake, Texas for the HCFCD and Army Corps of Engineers

$10 million drainage improvement program on East and West Bouldin creeks for the City of Austin

$30 million storm water detention basin for Mud Gully in Harris County
DANNENBAUM'S EXPERIENCE INCLUDES
Master drainage plans

Regional detention studies

Flood studies

FEMA mapping

Conditional Letter of Map Revision (CLOMR)

Letter of Map Revision (LOMR)

Physical Map Revision (PMR)

Impact and mitigation analysis

Inundation tool/structural inventory

National Pollutant Discharge Elimination NPDES Compliance

Major outfall locating with hand-held GPS and GIS support

Outfall drainage delineation with LIDAR and GIS technology

Storm sewer systems

Open channel drainage systems

Pump stations

Detention sites
PROJECTS INCLUDE
Clear Creek Watershed

SWEC Detention Facility, Pearland

Whispering Lakes Detention Facility, League City

Mary's Creek Detention Facility, Pearland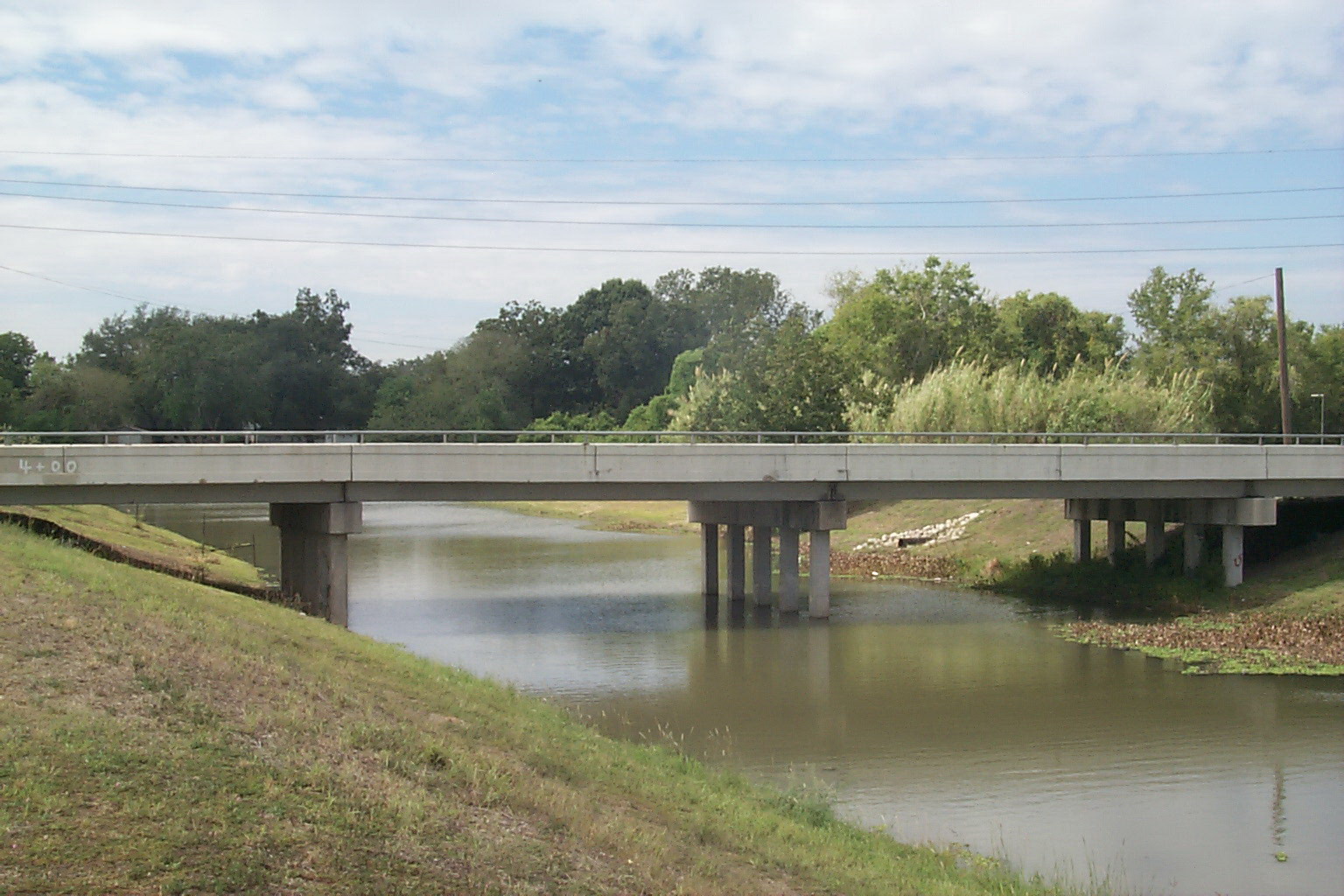 Covington Woods Drainage
The City of Sugar Land retained Dannenbaum to evaluate the entire drainage system of Covington Woods Subdivision and to make specific recommendations regarding frequent street ponding and sheet flow conditions. This project involves a combination of channel improvements, storm sewer and inlets that are proposed to address street flooding. Due to the construction costs, a phasing plan was recommended.
West Marys Creek
Dannenbaum investigated the feasibility of a regional detention site on Mary's Creek in the City Pearland. This project was a regional detention pond with approximately 765-acre-feet of storage. Additional work included a 20,000 GPM pump station, channel improvements, and design of a reconfigurable weir.
Whispering Lakes Detention Facility
Clear Creek Watershed
This project involved a comprehensive storm water management plan and environmental assessment (EA) for the Clear Creek Watershed encompassing approximately 260 square miles of drainage area and 50 miles of network channels.